Welcome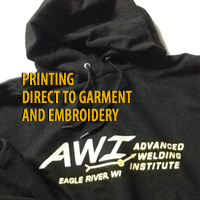 At Hahn Printing, we look toward establishing business relationships. That way, we can get to know your business and grow with it. We have been doing that successfully for over 26 years. We are confident once you get to know Hahn Printing, our business will become a part of your future success.
Our customers demand that we demonstrate our care for the environment. Hahn Printing has responded. Utilizing recycled and certified forest friendly papers, soy based inks and chemical free platemaking we are an environmentally friendly manufacturer.
Need more information? Please e-mail us or better yet, call us. We always answer the phone...in person!
To our current and prospective customers: Welcome and enjoy your visit!